Posted:
October 20th, 2009 |
Author:
Anab
|
Filed under:
Acres Green
,
Events
,
Speculative Futures
|
Tags:
Acres Green
,
Bees
,
Biohacking
,
CCD
,
cross-pollination
,
DIseases
,
Honey
,
interactions
,
Pollination
,
Radiowaves
,
Swarms
,
synthetic biology
|
Continuing our journey in Acres Green, from the post above…
The hypnotic dance patterns of small, glowing insects against the warm colours of the dark sky left us in awe, and we wanted to know more. We stopped two people dressed in large netted clothing walking down the street. They introduced themselves as 'hivers' and told us the story behind these mysterious creatures:
These glowing creatures were the Beamer Bees or Beamer Signum Apis Melifera, formulated by a community of biologists and hired bio-hackers to service under-pollinated trees, plants and vegetables due to the disappearance of honey bees.
Evolution of the Beamer Bees: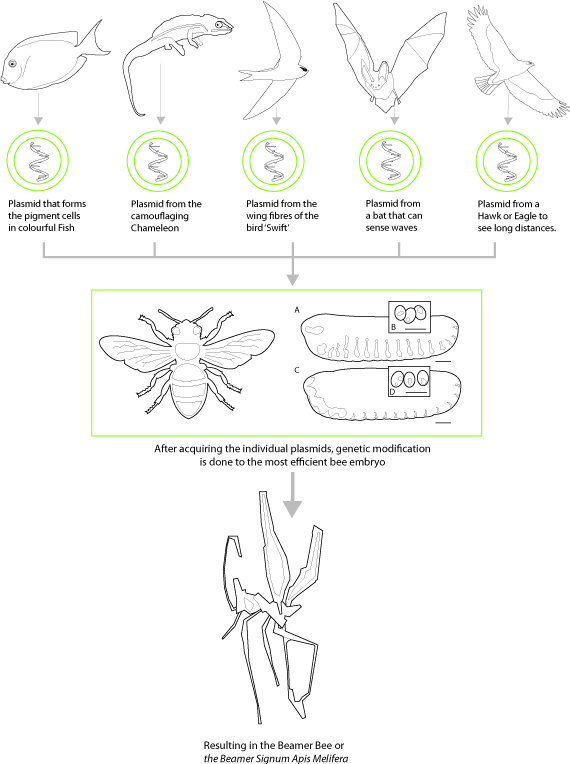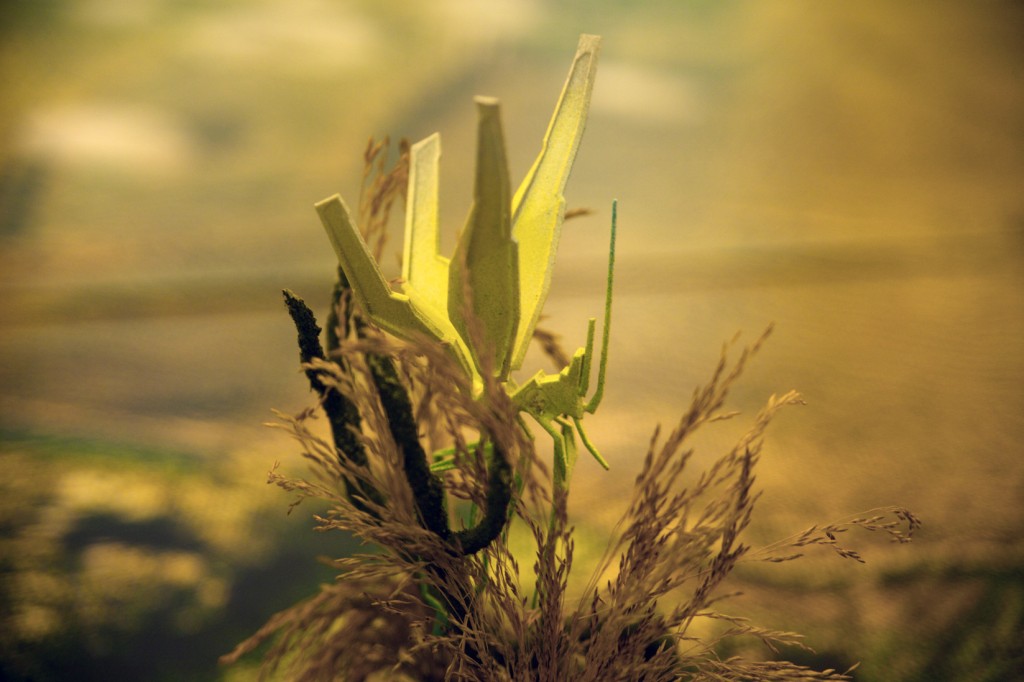 The Beamer Bees are guided by radiowaves to crops requiring pollination. They are produced in a limited number each year, and their interactions with the bumble bees and other creatures are tightly monitored. Here's a video we were shown, about the making of the Beamer Bees and their interactions with our electromagnetic landscape.
It seems that the Acres Green residents can buy licenses to call the bees. License holders use the bugles or other personal mobile devices which transmits radiowaves that the bees can detect. The bees follow the waves to their source.
We realised how the Beamer Bees had became central to the Acres Green ecosystem and people seemed to be able to live in harmony with them. The photographs below show us a glimpse of one family's everyday interactions with the new creatures.


Left:  Practical, yet stylish netted fashion ensured comfort on the way to a party.
Right: Gardeners who missed out on licenses opportunistically used wifi routers to attract bees to their plants.
Left: Discovering new cross-pollinated flowers became a new hobby.
Right: The daughter was allowed to keep a glowing bee as a bedside pet.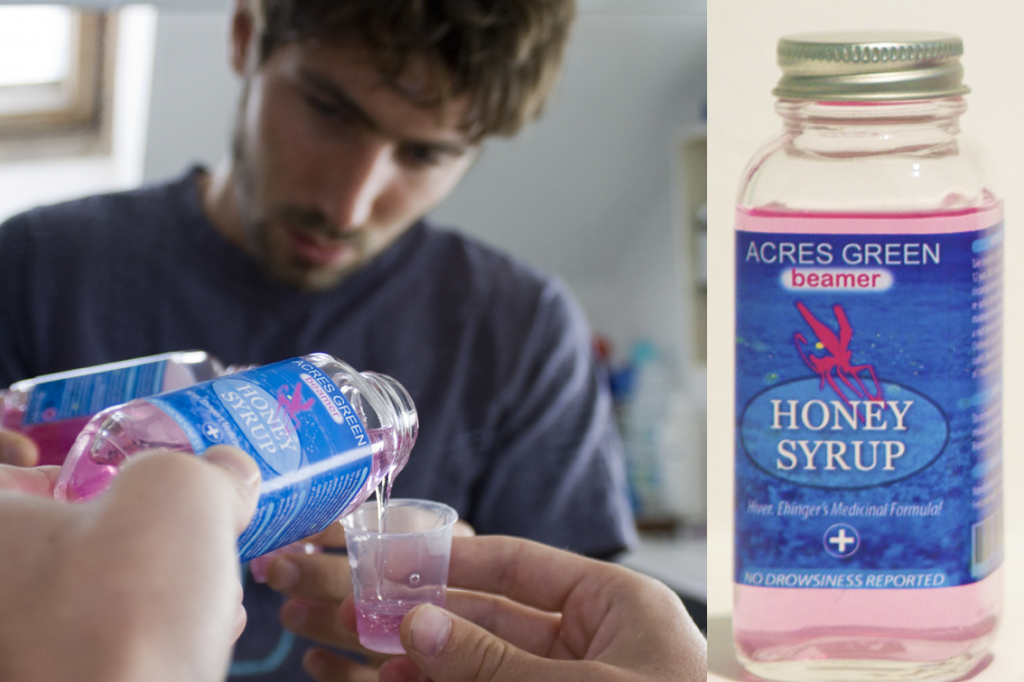 The Beamer honey syrup, with its unique medicinal qualities is prescribed by GPs for allergies.
Within such extraordinary creatures, we wondered what other delights had made their home here. We went further to investigate…
[*Beamer Bees Project Update (March 2010): With a focus on this new kind of 'communication' between humans and animals/insects, we are developing the Beamer Bees project further and designing more elaborate, poetic visualisations of the interactions between people and these new creatures. We are also looking into the best possible way of illustrating the beautiful swarm-like patterns of the bees' movements, and how they might be controlled by our device.
Regarding the Colony Collapse Disorder, Anab meet bee health expert Dr. Dave Chandler last week, who will be advising us further.]

[Background context for the design of the Beamer Bees: The mysterious disappearance of bees have remained a source of concern for a long time now. Experts have tried to pin down several reasons which include exposure to genetically modified crops, pesticide poisoning, invasive parasites, malnutrition from pollinating vast tracts of crops with little nourishment, and the stress of being moved long distances. Some even suggest that the growing electromagnetic radiation could be a reason that should not be overlooked, as they radiowaves 'confuse' the bees' radar and they don't return back to their hives. Besides the honey bees, many other pollinating creatures including the native bees, butterflies, other insects, bats, and hummingbirds are in grave danger too.
During our discussions, it became apparent that we were interested to find ways of saving the bees, but our responses could be varied - from direct impact to more critical. This particular idea for the creation of Beamer Bees is critical, and a technique to further the debate, imagine new possibilities around emerging technologies, and also visualise sensual, emotional interactions.]
---