Posted:
October 21st, 2009 |
Author:
Anab
|
Filed under:
Acres Green
,
Events
,
Speculative Futures
,
Sustainability
|
Tags:
Acres Green
,
cider
,
economies
,
extreme
,
feral
,
fruits
,
grafting
,
permaculture
,
prosthesis
,
prosthetic
|
Rolling orchards stretched beyond us as we wandered through the edible gardens of Acres Green. Spots of colour peppered the greenery and branches hung low with the weight of ripening produce.
As we looked closer we saw that each tree was actually growing different varieties of fruit. What we originally understood as a tangle of different trunks was actually an intricate technological graft. On parting the leaves we found strange flesh-like prosthesis that seemed to bind limbs from different species together. We realised that to maximise harvests the communities of Acres Green were experimenting with augmented orchards and designing strange new natures.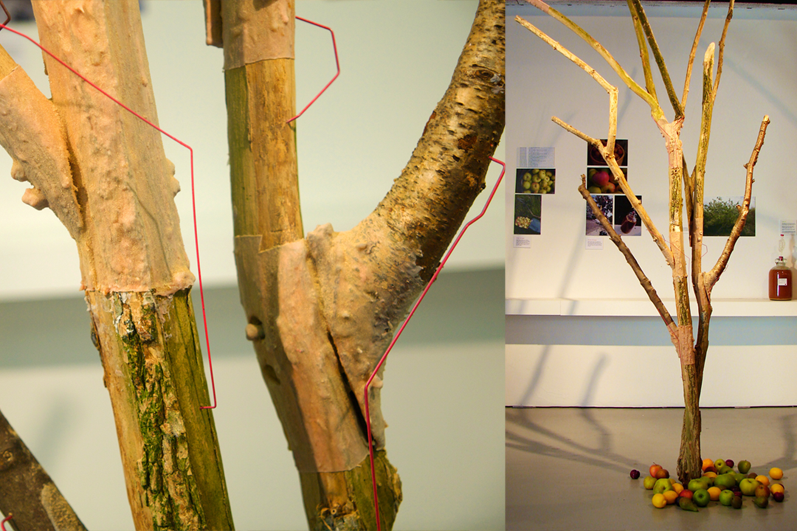 A prototype showing some of the extreme grafting techniques used in Acres Green to grow different fruits on one tree.
We walked over to pick fruit with a group of locals. It was 'Harvest Wednesday' and everyone was out in the orange light gathering their food for the week.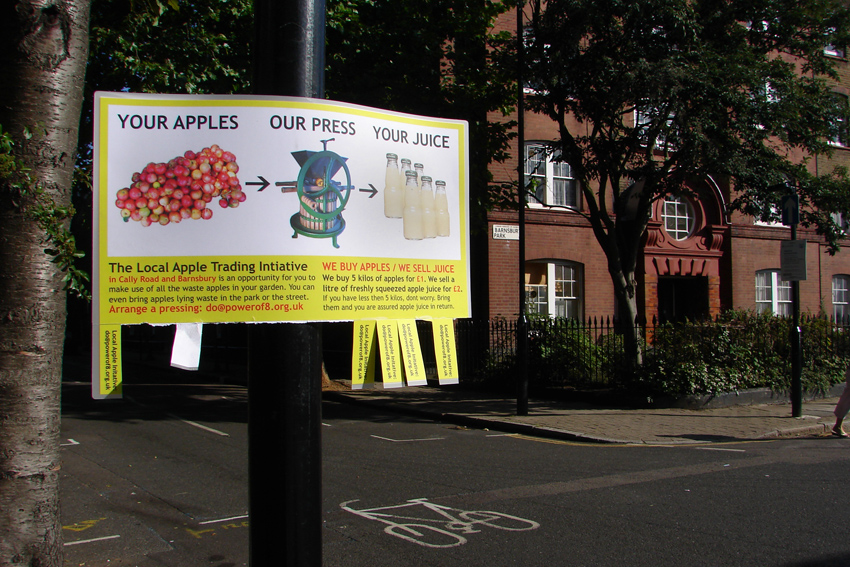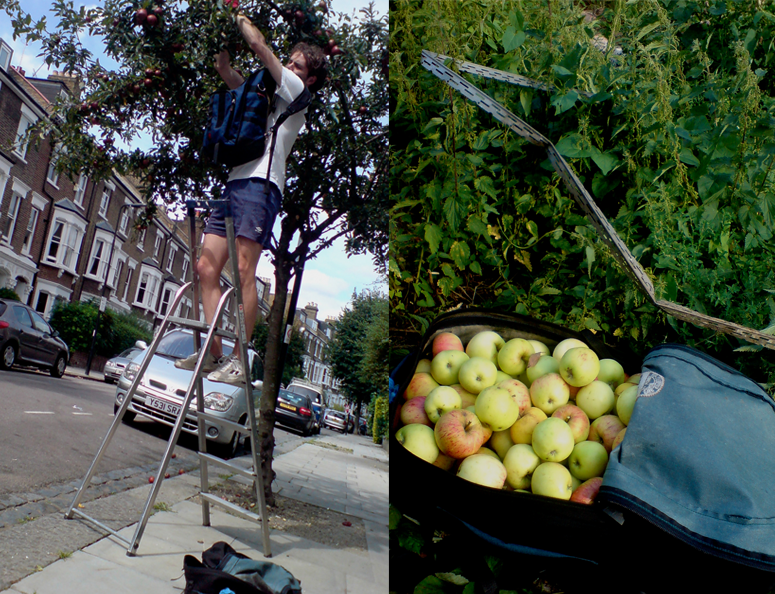 Posters advertising local food-related services found in different neighbourhoods. Locals using feral fruits to make juice and cider.
Under a pregnant tree the apple presses of Murgatroyd Cider creaked and groaned, as they spat cloudy juice into waiting buckets.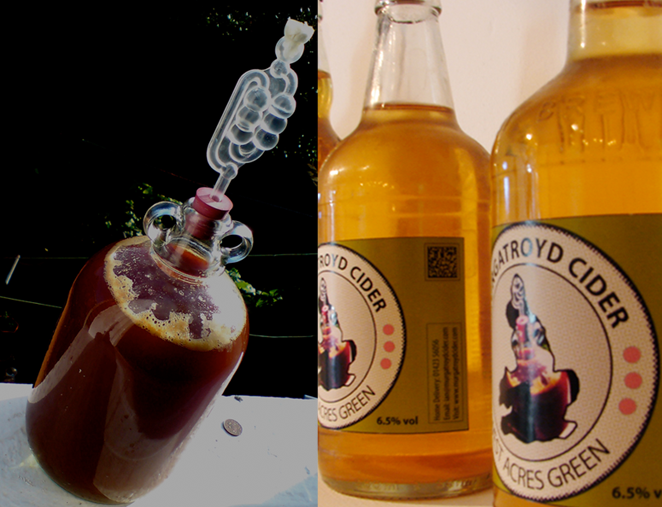 The Murgatroyd family started one of the many local businesses around food:  A pan-city feral cider business.
Within such extraordinary edible gardens and  food orchards, we could not help but wonder what kept this ecosystem so fertile, considering that the so many of our pollinators, including the honey bees, had nearly all disappeared. Then, gazing out across the fields of flowers in the distance we saw tiny glowing creates swarming from plant to plant.  We moved on to investigate….
---